Trojans will face Black Kats in final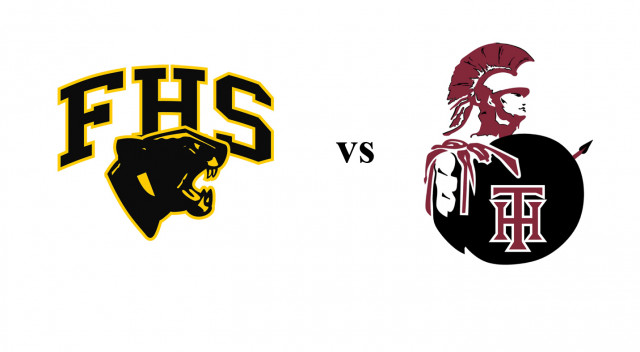 Saturday March 24, 2018
The Harrison Trimble Trojans will face the Fredericton High Black Kats at 2:00pm on Sunday at the Lady Beaverbrook arena in Fredericton for the NBIAA provincial AAA championship. The Trojans edged the Leo Hayes Lions 3-2 to clinch their spot in the final. Johnny Chambers, Mack Campbell, and Alex Hayes scored for the Trojans while goaltender, Jamal Nelson, was credited with the win. The Lions outshot the Trojans 27-18. The Riverview High Royals needed a win against the Black Kats to advance but had to settle with a 2-2 tie. Royals' goaltender, Josh Doyle, gave a strong performance with 37 saves. Bryson Bordage and Greg Stoyles got the goals for the Royals who finished the game with 22 shots.
Earlier in the day, the Royals and the Trojans played to a 3-3 tie. The Royals scorers were Greg Stoyles (2) and Jackson Green while Johnny Chambers (2) and Mack Campbell replied for the Trojans. Goaltenders were Josh Doyle for the Royals and Jamal Nelson for the Trojans. Each team had 34 shots. The Black Kats defeated the Lions 8-1 in the other game.
Did you like this article? Share it!
x
Term of use Shark Media & Sport
The content of this site is private and purely informative. The rights of a visitor to this site cannot, therefore, be derived from the content of this website. This website is operated by and was created by SHARK MEDIA & SPORT. The data contained within this website are the intellectual property of and are copyright-protected. The data herein cannot be copied or reproduced without the prior consent of or SHARK MEDIA & SPORT, other than in contexts requiring on-line searches. However, you may print out entire pages of this site for personal use. For further information about the use of this site, please communicate with SHARK MEDIA & SPORT.