Trojans are provincial champs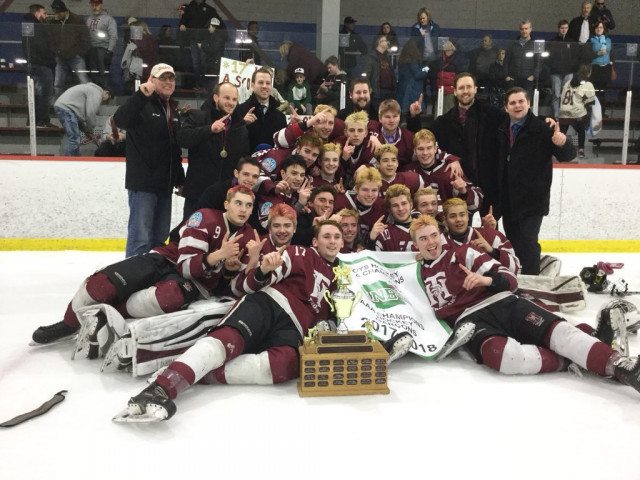 Sunday March 25, 2018
The Harrison Trimble Trojans defeated the Fredericton High Black Kats 8-4 in the final of the NBIAA provincial AAA championship tournament. With the win, the Trojans captured their first provincial title in their team's history. Chris Dunham (2), Johnny Chambers (2), Nathen Trites, Mack Campbell, Chris Lewis, and Alex Hayes scored for the Trojans. The Black Kats' goals came from Riley Burtt (2), Simon Pearson, and Owen Keirstead. Jamal Nelson was the Trojans' goaltender while Brendan Gorman and Ethan Brewer shared goaltending duties for the Black Kats.
Did you like this article? Share it!
x
Term of use Shark Media & Sport
The content of this site is private and purely informative. The rights of a visitor to this site cannot, therefore, be derived from the content of this website. This website is operated by and was created by SHARK MEDIA & SPORT. The data contained within this website are the intellectual property of and are copyright-protected. The data herein cannot be copied or reproduced without the prior consent of or SHARK MEDIA & SPORT, other than in contexts requiring on-line searches. However, you may print out entire pages of this site for personal use. For further information about the use of this site, please communicate with SHARK MEDIA & SPORT.