Matadors will play in championship final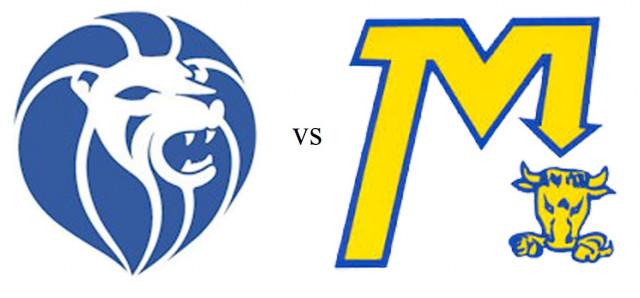 Saturday March 23, 2019
The Mathieu-Martin Matadors earned a spot in the provincial AAA championship game after sweeping their three round robin games. In the final, that will be played at 1:00pm on Sunday at the York arena in Fredericton, they will the Leo Hayes Lions.
The Matadors started the day by defeating the Népisiguit Rebelles (ESN) 7-2 and then blanked the Cité-des-Jeunes Républicains 5-0 in the last game of the round robin. Against the Rebelles, the Matadors got goals from Eric Landry, Alex Melanson, Julien Hébert, Miguel Beattie, Maxime Bastille, Gabriel Cormier, and Jérémie Godin. Scott Tremblay and Jacob Cormier replied for ESN. Justin Boudreau made 33 saves for the win while Jesse Pitre faced 41 shots at the other end. In the last game, Julien Hébert had a pair of goals while Christian Richard, Jérémie Godin, Miguel Beattie also scored for the Matadors. Jérémie LeBlanc stopped 35 shots for the shutout while the Républicains goaltender, Nathan Nadeau, received 38 shots.
In the other games, Leo Hayes defeated Cité-des-Jeunes 7-1 and then lost to Népisiguit (ESN) 5-2.
Did you like this article? Share it!
x
Term of use Shark Media & Sport
The content of this site is private and purely informative. The rights of a visitor to this site cannot, therefore, be derived from the content of this website. This website is operated by and was created by SHARK MEDIA & SPORT. The data contained within this website are the intellectual property of and are copyright-protected. The data herein cannot be copied or reproduced without the prior consent of or SHARK MEDIA & SPORT, other than in contexts requiring on-line searches. However, you may print out entire pages of this site for personal use. For further information about the use of this site, please communicate with SHARK MEDIA & SPORT.