Highlanders and Patriotes meet tonight for Car Guys Cup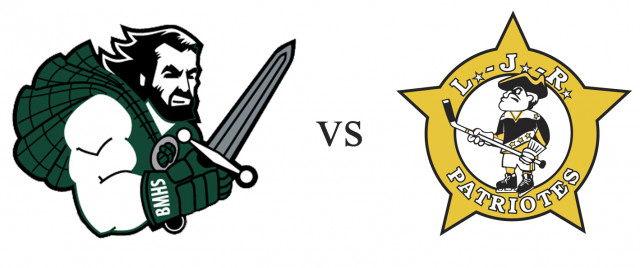 Thursday February 28, 2019
The Bernice MacNaughton Highlanders will meet the Louis-J.-Robichaud Patriotes tonight in the Car Guys Cup championship game. The game will be played at the J.-Louis-Levesque arena at 7:15pm. The Highlanders and the Patriotes won their semi-final series against the L'Odyssée Olympiens and the Moncton High Purple Knights respectively.
Did you like this article? Share it!
x
Term of use Shark Media & Sport
The content of this site is private and purely informative. The rights of a visitor to this site cannot, therefore, be derived from the content of this website. This website is operated by and was created by SHARK MEDIA & SPORT. The data contained within this website are the intellectual property of and are copyright-protected. The data herein cannot be copied or reproduced without the prior consent of or SHARK MEDIA & SPORT, other than in contexts requiring on-line searches. However, you may print out entire pages of this site for personal use. For further information about the use of this site, please communicate with SHARK MEDIA & SPORT.